Prof. Dr. Aline Schläpfer Swiss National Science Foundation – Eccellenza Professorial Fellowship
Ottoman Afterlife in Jordan and Iraq. Politics of Remembering and Forgetting in New Arab States (1920–1958)
Ottoman Afterlife in Jordan and Iraq. Politics of Remembering and Forgetting in New Arab States (1920-1958) is a five-year project starting in October 2020, and funded by the Swiss National Science Foundation – Eccellenza Professorial Fellowship. The project is led by Aline Schläpfer (principal investigator) and includes two doctoral positions, as well as one postdoctoral position.
Who remembers – or forgets – what, why, where and when? "Ottoman Afterlife" aims at renewing our approach to the Arab Middle East as we know it, by dealing with its modern history through the lens of collective and historical memory production. Memory studies have taught that memories are not only traces from the past, but can also serve as privileged insights into contemporary social contexts. The ways in which one formally remembers or forgets elements of the past can inform us on the way he or she perceives the surrounding society, as well as his/her place in it. Among others, the Hashemite (Arab) nationalist and colonial historical discourses have attempted to erase the overall Ottoman imprint on modern politics, culture, diplomacy, and education after the collapse of the Empire. But what about contesting voices emerging outside of – and parallel to – the official spheres to oppose, nuance, or offer alternative perspectives on the Ottomans in order to challenge the dominant narrative?
This collective research project examines multiple aspects of memory production and memory cultures on the Ottomans in various layers of society, after the collapse of the Ottoman Empire in the Arab Middle East (focus on Iraq and Jordan). The methodological purpose of this research project is threefold: A- Identify typologies, profiles and group formations of individuals who produced their own narratives on the Ottomans and then articulate them with the social environment, B- Examine the multiple factors and contexts (socioeconomic, generational, colonial, educational, ethno-religious, and gender) involved in the production and spreading of these memories, and C- Discuss the individuals' or groups' motives and their modus operandi. The main thematic fields of this collective research project are: 1- Ottoman memory within minority groups 2- Memory on the Ottomans in education, and 3- Circulations, exchanges and diplomatic relations between Republican Turkey and post-Ottoman Arab States.In order to conduct the research, members of the team will collect and examine periodicals, memoirs, textbooks, literary and historiographical production, as well as official correspondences and reports, available in various physical or online database, institutions and libraries in the Middle East, Europe and the USA. The research team members' interests will include (but are not limited to): Intellectual, political or social history of the modern Arab Middle East, the Ottoman Empire, Middle Eastern historiographies, memory studies, relations between history and memory, transition between Empire and nation-states.
Prof. Dr. Aline Schläpfer
Professor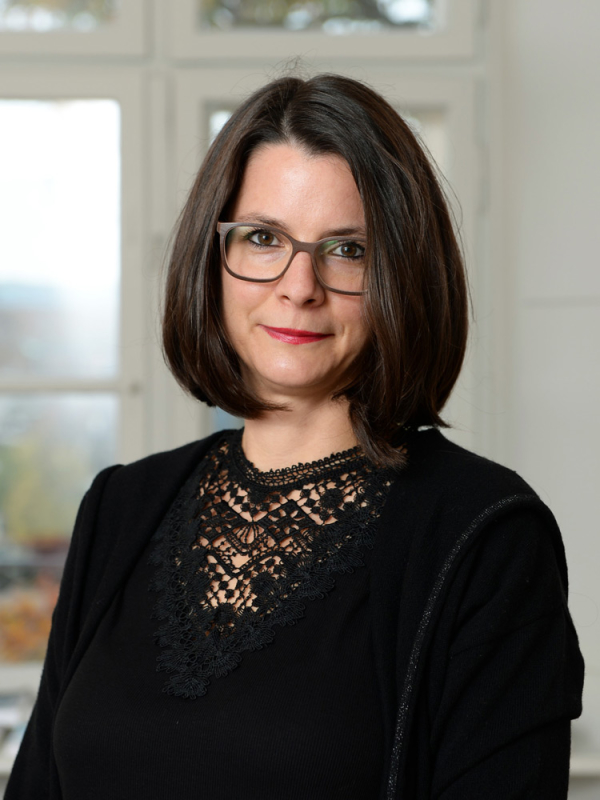 Philosophisch-Historische Fakultät
Departement Gesellschaftswissenschaften
Professur Schläpfer
Professor
Maiengasse 51
4056 Basel
Schweiz
Associated Researchers
DR. FALESTIN NAÏLI
Falestin Naïli is a historian associated with the Institut français du Proche-Orient (Ifpo) in Amman. She specializes in the social history of late Ottoman and Mandate Palestine and Jordan and has focused much of her recent research on local governance and politics, particularly in Jerusalem. Through her interest in collective memory and oral history she often reaches present-time issues, including the politics of heritage and folklore.
She was a core team member of the ERC project « Opening Jerusalem's Archives » before joining Ifpo Amman as a researcher and head of office between 2017 and 2020.
Her Ph.D. thesis, defended in Aix-en-Provence in 2007, deals with the history of the village of Artas south of Bethlehem in the second half of the 19th and the first half of the 20th century and with the collective memory of this period among villagers and descendants of Europeans who settled in the village. It will be published by Karthala (Paris) in 2022 under the title La Palestine entre Patrimoine et Providence : imaginaires bibliques et mémoire au village d'Artâs, XIX et XX siècles.
In her other publications, Falestin Naïli has dealt with urban governance in Jerusalem, millenarist settlement and missionary projects in Palestine, forced migration in the contemporary Middle East, early ethnographies of Palestine, and collective memory and heritage issues in these contexts.
Among her publications:
« The De-Municipalization of Urban Governance: Post-Ottoman Political Space in Jerusalem », Jerusalem Quarterly, no. 76, 2018, pp. 8-23, https://www.palestine-studies.org/en/node/233116
with A. Muhtadi, « Back into the Imperial Fold: The End of Egyptian Rule through the Court Records of Jerusalem, 1839-1840 », in Angelos Dalachanis & Vincent Lemire (ed.), Ordinary Jerusalem 1840-1940, Leiden, Brill, 2018, pp. 186-199,

https://doi.org/10.1163/9789004375741_013

« Chronique d'une mort annoncée : la municipalité ottomane de Jérusalem dans la tourmente de la Première Guerre Mondiale », Revue des Mondes Musulmans et de la Méditerranée, no. 141, 2017, pp. 171-190
with Y. Avci & V. Lemire, « Publishing Jerusalem's Ottoman Municipal Archives (1892-1917): A Turning Point for the City's Historiography », Jerusalem Quarterly, no. 60, 2015, pp. 110-119, www.palestine-studies.org/jq/fulltext/187215

« Memories of Home and Stories of Displacement: The Women of Artas and

the "Peasant Past"», Journal of Palestine Studies, no. 152, Summer 2009, pp.

63-74,

http://www.palestine-studies.org/journals.aspx?id=10477&jid=1&href=abstract

« Les déplacés de 1967 : des réfugiés en devenir ? », in A. Signoles/ J. Al

Husseini (dir.), Les Palestiniens entre Etat et diaspora. Le temps des incertitudes, Paris : IISMM/ Karthala, 2012, pp. 67-94