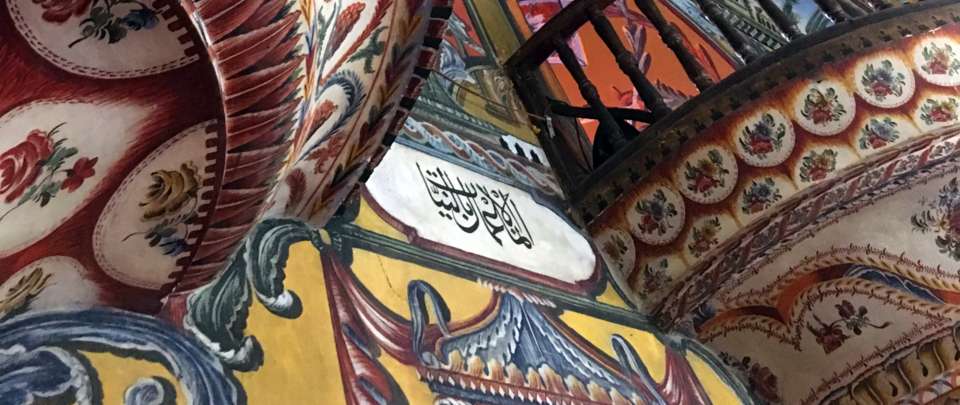 Library
Please consult the Maiengasse Library website for the current Corona situation.
Opening hours from 26 April- 4 June 2021
Monday to Friday from 9 a.m. to 5 p.m.
Contact Tracing
Please leave your contact details in the marked box by the counter. Contact tracing forms are available at the box.
Detailed information about the new coronavirus of the University of Basel
The hygiene and behavioural rules of the FOPH apply.
Links
*******
The Library Maiengasse encompasses the specialized library of Near and Middle Eastern Studies as well as the specialized libraries of the Institute for French Philology and Literary Studies and the Institutes for Romance Studies.
The libraries can be used by all members of University as well as by interested individuals.
Students of the University of Basle can benefit from all services of the Library Maiengasse. The student card is used as the library card.
Furthermore all individuals who have their main residence or their secondary residence in either Switzerland, the Region of Baden or the Region of the Alsace, or who are registered or employed at the University of Basle are allowed to borrow books or media.
For more detailed information about the terms and conditions please consult the library statutes.
The inventory of the library of Near and Middle Eastern Studies
The complete inventory of the library of Near and Middle Eastern Studies is available on the Library Catalogue IDS Basel Bern.
Arabic and Persian text editions: Hadith, Fiqh, Philosophy, Theology, Mysticism, History, Biographies, Geography, Grammar, Rhetorics, Arabic-Islamic Sciences (Medicine, Astronomy, Astrology, Mathematics, Biology etc.)
Classical and modern Arabic and Persian Literature (poetry/prose)
Turkish text editions (Osmanic texts and Turkish secondary literature
Relevant Literature on: Studies on Religions, History, History of Culture, Law, Philosophy, Theology, Geography, Arabic, Persian and Turkish Philology Studies, History of Literature, Epigraphy, Archaelogy and Art
A small compilation of Catalogues of Manuscripts
A small inventory of tapes, Cds, DVDs and Videos